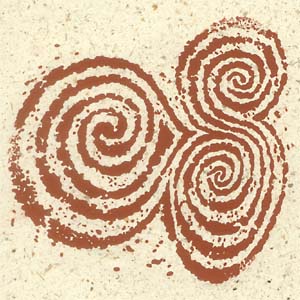 Items we make which are for sale;
Woodblocks prints of triple spiral from Newgrange, in Terracotta ink on handmade oatmeal paper.
or yellow spiral on Blue paper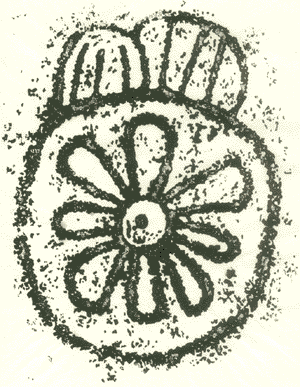 Sun symbol from Loughcrew also in yellow and terracotta.
All prints come in mounting board in cellephane bag.
Each of hand woodblock prints cost $15 plus post and packing $5
Home | Background | Contact us | T Shirts | Hats | Woodblocks | Geomancy | Links
E mail: Stonelight
All images & text, copyright Stonelight 1999, 2000
Page launched 30th June 1999.