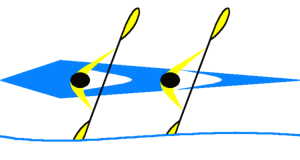 | The Club | Officers | News & Notices | Useful Links |

NEXT EVENT!
GRAND CANAL LINK – THE RETURN!

<![if !vml]>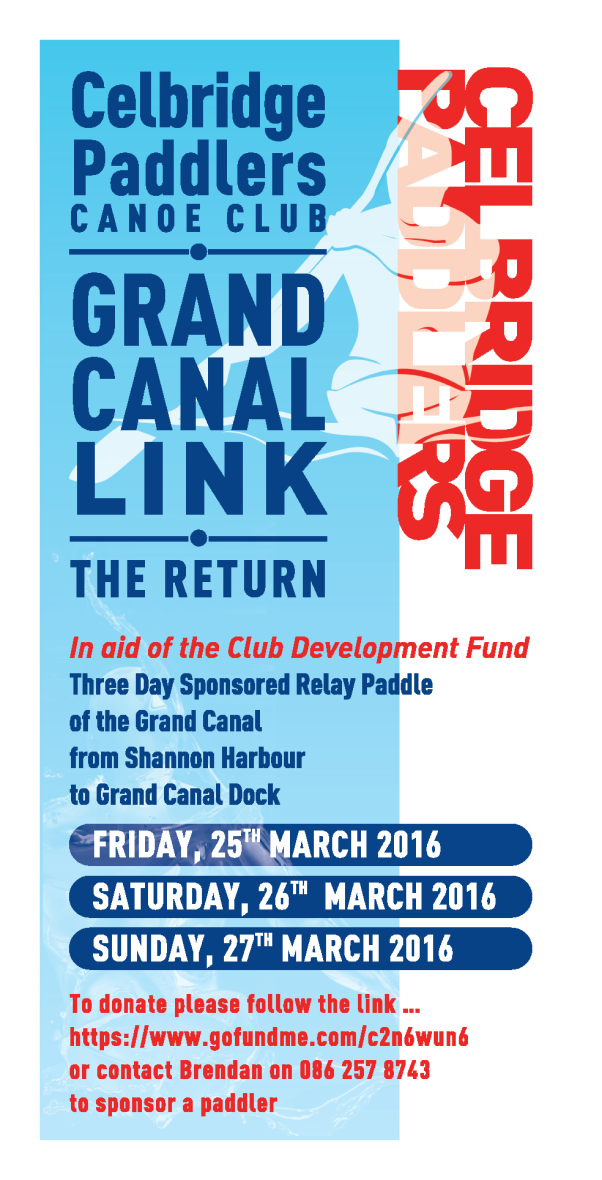 <![endif]>
Celbridge Paddlers Canoe Club has been in existence for nearly 40 years. Despite limited resources and facilities, the club has produced many of Ireland's top canoeists over the years and continues to dedicate itself to bringing young kids into the great sport of canoeing. The club recently took a huge step forward towards achieving its long-term goal, when planning permission was finally granted to build a clubhouse on the banks of the Grand Canal. All we need now is the money to build it!!
Grand Canal Link – The Return
Every year the club holds one major fundraising event. In 2016 we are proposing to hold a sponsored paddle over three days on the Grand Canal starting in Shannon Harbour, County Offaly on Good Friday morning and finishing at Grand Canal Dock, Dublin on the afternoon of Easter Sunday. 131 km, 36 locks, 3 days – paddlers of all ages and abilities! This event will be called 'The Return' because in 2002, over the Easter weekend, the club held a very successful sponsored paddle in the other direction – from Grand Canal Dock to Shannon Harbour. All proceeds that year went towards developing the existing club facilities which we are still using today. We now have planning permission for a new clubhouse – all we need is the funding! Any sponsorship or donation, no matter how small, will be greatly appreciated!
To donate please follow the link https://www.gofundme.com/c2n6wun6
or contact Brendan on 086 257 8743 to sponsor a paddler
THANK YOU!
<![if !vml]>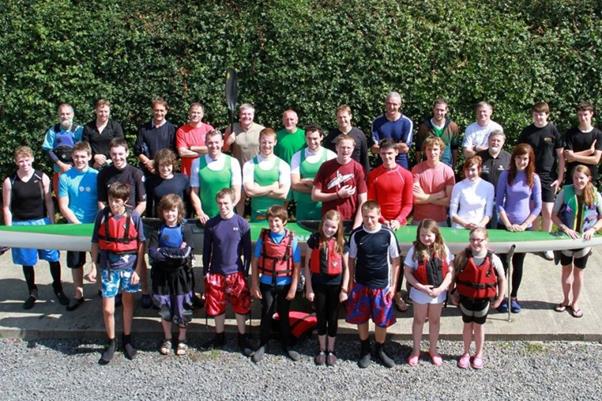 <![endif]>

Contact us at cpaddlers@hotmail.com
Celbridge Paddlers Canoe Club is affiliated to the Canoeing Ireland