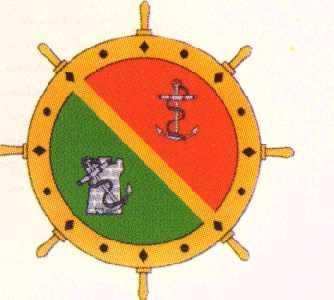 Irish Naval Associations visit to USCG "Tahoma"


On Wednesday the 20th May 1998 members of the Irish Naval Association were invited to a reception on board the United States Coast Guard Cutter "Tahoma" during her visit to Dublin. The vessel was commanded by Commander David T. Glenn.
The Captain of the Tahoma Cmdr. Glenn and the US Military Attache Col. William Torpey welcomed The Naval Association President Mr. Piaras O'Connor and his wife Rose together with the Chairman of the Dublin Branch of the Naval Association Mr. Matt Comiskey and his wife Mary also Mr. Declan Pendred and his wife Jean and Terry Cummins and his wife Margaret also from the Naval Association.
A beautiful and tasteful meal was provided by the crew of "Tahoma" and a very pleasent evening was enjoyed by all.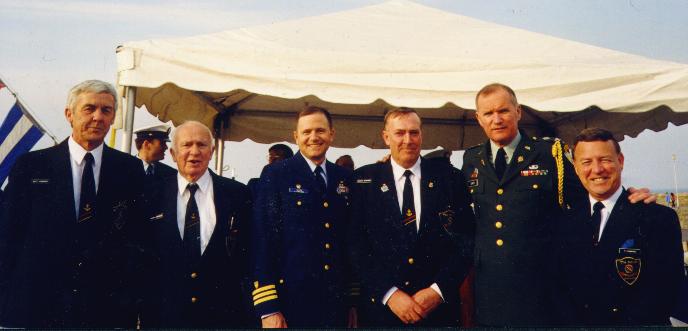 L/R Matt Comiskey, Piaras O'Connor, Cmdr. Glenn, Declan Pendred, Col William Torpey, Terry Cummins
Visit to Dublin of the USCG "Willow"
Just outside Dublin at the seaport of Dun Laoghaire (Dun Leary) a festival is held on the 4th of July to celebrate American Independance Day. This year during the visit of the US Coast Guard Cutter "Willow" under the Command of Lt.Cdr.Fred White, members of the Irish Naval Association were invited to board the Willow for a sea trip to experience the daily routine of the Willow.
It was a very interesting experience to meet the Officers, NCO'S and ratings and to see the amount of technical equipment onboard for aids to navigation, drugs and fishery protection.
We extend our best wishes to both Cdr. Glenn of the US Coast Cutter "Tahoma" and Lt. Cdr. White of the USCGC "Willow" and to their crews.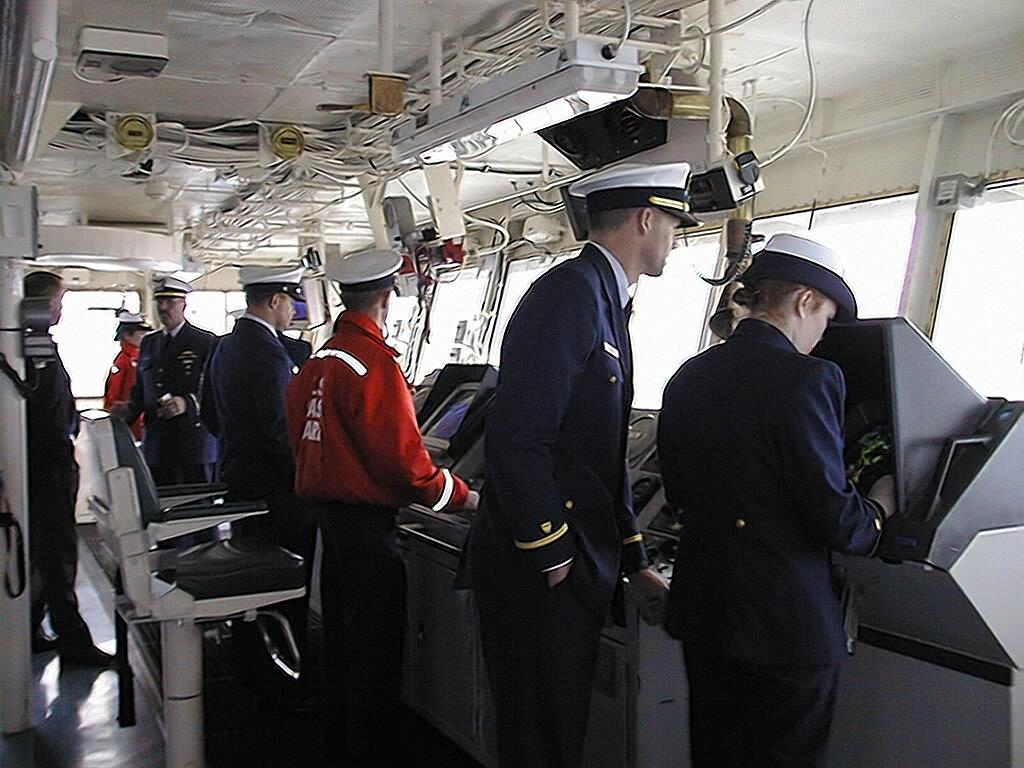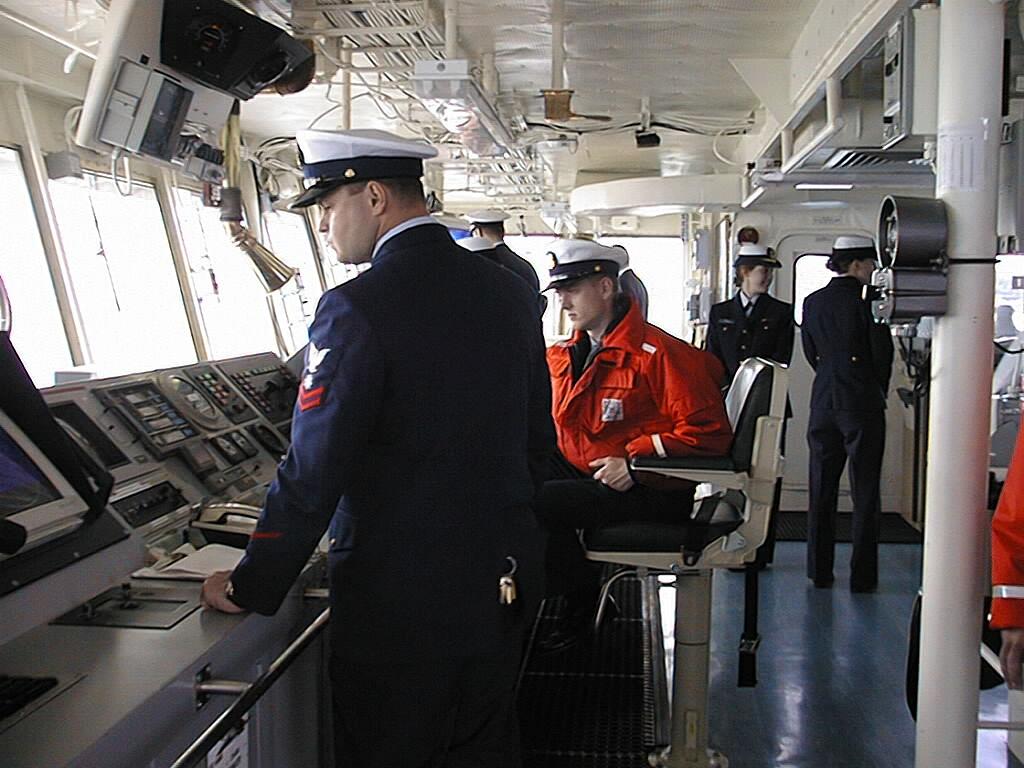 On board USCGS "WIllow"
return to main page